07 March 2017 - Five days training programme on Value Addition of Milk starts at Veterinary Varsity
A training programme on 'Value Addition of Milk' for the dairy farmers of the state started at College of Dairy Science & Technology,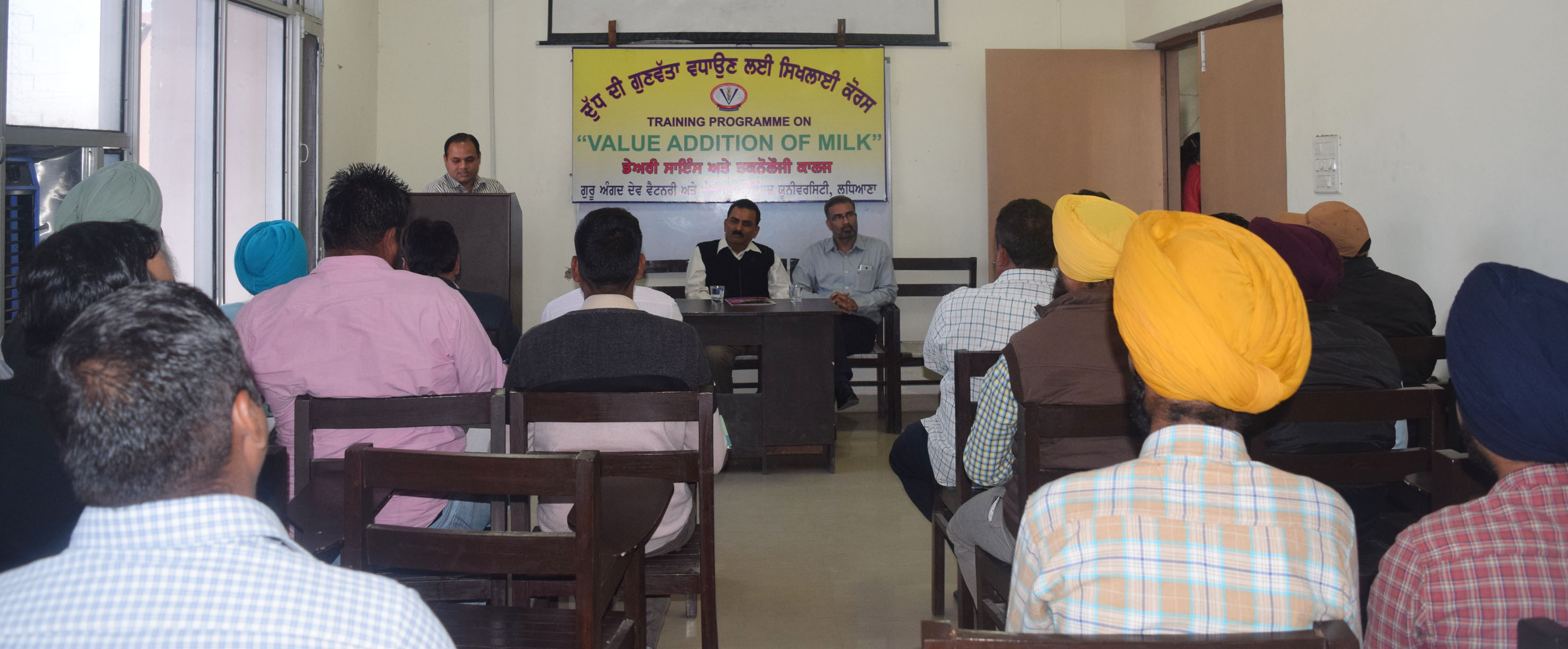 Guru Angad Dev Veterinary and Animal Sciences University, Ludhiana. Total 27 farmers from different parts of the state have registered for this training. Inaugurating the training programme, Dr. H.K. Verma, Director Extension Education, GADVASU explained the importance of Value Addition of milk in augmenting the farmer's income and sustainability. He also explained the various other extension activities of the university where dairy farmers can get associated and take benefits. Dr. Anil Kumar Puniya, Dean College of Dairy Science & Technology, educated the participants about the training programme and activities of the college. He explained that through such trainings farmers' can learn the technical knowhow and enter into milk processing and packaging business to become a successful entrepreneurs'; which would ultimately be a win-win situation for all stakeholders i.e. farmers and consumers.
Participating farmers are quite enthusiastic and taking keen interest to learn each and every aspect of milk processing. Considering the increasing demand of processed and properly packed dairy products coupled with low level of value addition at primary level of milk production, such training programmes would definitely create awareness among the dairy farmers about importance of value addition and brand building. Training coordinators Dr. P. K. Singh, Dr. Gopika Talwar and Dr. S.K. Mishra said that during these five days farmers will be apprised of theoretical and practical aspects of various technologies of milk processing for the value addition of milk. Besides milk processing technologies, farmers will be also be sensitized about the various on farm and off farm quality assurance measures and related food safety issued involved in milk processing. This is the sixth training on 'Value Addition of Milk' conducted by this college and it is expected that through this types of training programmes more and more number of dairy farmers can be motivated to start milk processing and quality milk products manufacturing.